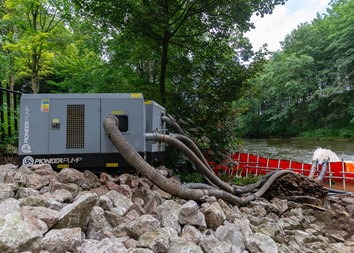 Pioneer Pump Hire
An extensive depot network across the UK, Pioneer Pump is recognised as a leading Pump Hire provider of specialist and general-purpose pumpsets, hoses and accessories.

Extensive range of pumpsets and accessories available
3" - 30" pumps in fleet
Access to our skilled experts 24/7, 365 days a year
Pump service and repair
Site survey and application review
Why Choose Pioneer Pump Hire?
We pride ourselves on providing efficient solutions to the most demanding environments and the toughest applications.
Pump sizes from 3" (80mm) to 30" (760mm) with flows up to 10,000 m3/h and heads to 260m ready to hire.
Modern fleet of diesel-driven and electric mobile pumpsets, EU emission compliant.
Remote control and monitoring available on all pump sets.
Operating widely throughout Europe, we partner with leading pump hire companies all over the world, enabling our customers to get a Pioneer pump anytime, anywhere.