WEFTEC 2022: Explore Our Water System Solutions for Your Applications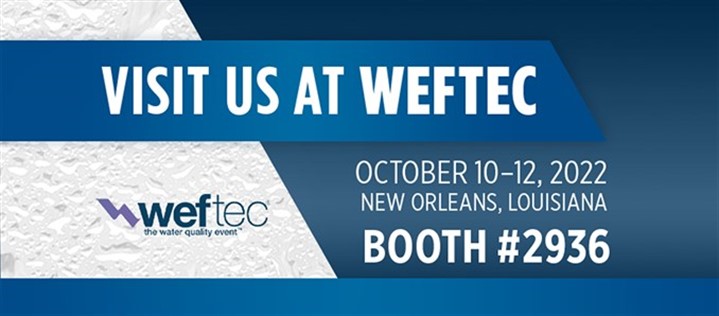 Franklin Electric is excited to reconnect with industry professionals at the upcoming WEFTEC trade show. Join us in booth #2936 to explore our latest water system solutions designed to overcome tomorrow's biggest challenges — and to learn more about our product offering, including:
Surface Pumping Systems: Leading-edge hydraulic engineering makes Pioneer Pump® centrifugal pumps the highest performing pumps on the market. Our brand-new Pioneer ElectricPAK will be in our booth with experts onsite to discuss how this electric-driven package is engineered from the ground up to offer a fully streamlined experience for owners and operators.
Wastewater Pumping Systems: Franklin Electric's FPS brand offers a range of submersible wastewater pumps and packages that are engineered for performance and offer a reliable solution for municipal and industrial wastewater applications. Visit our booth to see our IGP Series grinder pump in action with live demos daily.
Pressure Boosting Systems: Selecting the right system for your application is critical—and determining what will deliver the "right" balance of benefits for a user's needs often goes beyond common specs like flow rate and discharge pressure. Our on-site experts are ready to help you size, select and configure the right pressure boosting system for your application.
Vertical Pumping Systems: Ready to maximize the efficiency of your pumping operations? Learn more about our latest high efficiency water system solutions powered by permanent magnet motor technology. Our booth will also feature a selection of cast iron and stainless submersible turbines, alongside our extensive offering of vertical lineshaft turbines that help you cover almost any pumping application.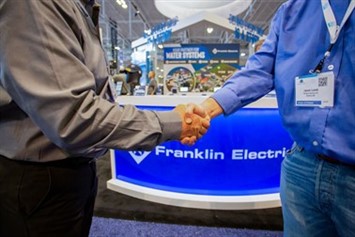 Franklin Electric's Discount Code: 
If you're a water or wastewater professional, we want to see you at WEFTEC! Our customers are eligible to receive complimentary expo-only passes by using code EXGU10478 when checking out on the WEFTEC registration page.
To meet with us in the booth, please contact your Franklin Electric representative. See you in New Orleans!