Latest News
In any industrial processing situation, a dependable pumping system that is designed around a facility's unique application needs is essential for optimum productivity. Pumps are an integral part of any facility's overall performance and output; reliability, low maintenance and steady operation are crucial. At a time when labor costs are on the rise and raw materials are scarce, these factors have never been more important. Just as important is assuring that the pumps and motors operate at optimum efficiency. These needs are driving electric packages towards a growing trend in manufacturing: modularization.
As featured in Processing Magazine's article Alleviating Supply Challenges: The Benefits of Modular Design in Electric Pump Packages, learn how the modularization of electric pump packages can streamline how industrial processing facilities select and procure pumping systems from Franklin Electric Global Product Management Director RJ Gates and Marketing Strategist Melissa Wright.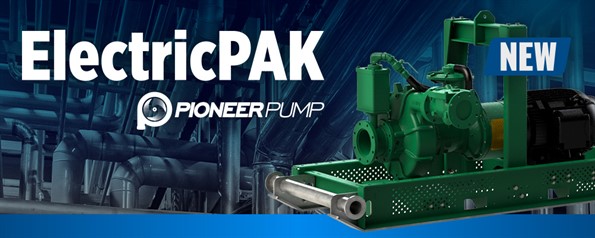 Pioneer Pump® a brand of Franklin Electric, announces the launch of the ElectricPAK™, a modular offering of electric-driven pump packages that helps users get a pump and motor configuration onsite more quickly and efficiently than custom-built units.
The new line of pump packages has been engineered from the ground up to offer a fully streamlined experience for both owners and operators. Each configured assembly includes a high-performance pump and electric motor that provides better flow, higher head and greater efficiency. The robust design also features a rigid, motor stool that keeps the pump and motor permanently aligned. This unique feature eliminates the need for time-consuming alignment work or special tools upon delivery or when the unit is moved. This modular system can also be disassembled quickly and simply, for reduced service and maintenance hours.
The ElectricPAK's modular system, combined with an extensive range of motor choices, allows users to select the most efficient pump based on the duty point. Users can also choose from a stationary base or drag skid. Helping them make their selection is Franklin Electric's proprietary FE Select online specification tool. It allows users to configure and quote a complete ElectricPAK that meets their application needs, anytime and from any web-enabled device. With 24/7 online and mobile-friendly availability, FE Select instantly helps formalize deliverables with printable and downloadable quotes: no waiting for a callback.
To learn more about Pioneer Pump ElectricPAK or to start configuring your package on FE Select, visit our product page or contact your Franklin Electric representative.
Whatever the weather – from heavy spring rains to winter snow accumulations – pumping systems must continue to operate to deliver water and remove wastewater and stormwater runoff. Electrical lines can go down and communication systems might be interrupted, yet water systems must continue to perform for homeowners, communities and businesses. This has never been more evident than in today's unpredictable weather environment.
What can pump installers, owners and operators do to mitigate downtime or disruptions caused by weather events, changing water levels and more? The solution often comes down to preparations that start long before a pump is installed and extend to having the right backups and maintenance plan in place for whatever occurs over the life of the system. With some critical upfront planning, pump operators in the residential, commercial and municipal sectors can minimize the effects of the most common weather crisis: heavy water runoff due to excessive rain or snowmelt.
As featureed in Water and Waste Digest's Article "Weather the Weather" learn actions you need to take to ensure your pump is prepped and ready for the next serious weather event as detialed by Franklin Electric pump experts Tom Miller and Jeff Wilder.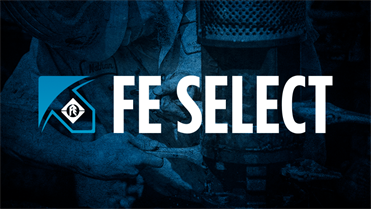 Pioneer Pump®, a Franklin Electric brand,
is continually looking for ways to provide easier and more convenient tools, knowledge, and resources necessary for your success.
To better serve you and your business, we are pleased to announce the launch of FE Select, Franklin Electric's primary pump selection software for distributors and contractors.
This online tool walks users through the process from start to finish, requiring only the basic application data, such as flow and total dynamic head demands, to size many water systems. The software properly matches the components necessary for the desired application and then offers links to related information and product documentation. 
FE Select offers the following features to users:
24/7 accessibility to sizing and selecting Pioneer Pump products and additional Franklin Electric product series
Product selection based on listings or application criteria
Multi-speed pump and motor performance curves including synchronous and variable speed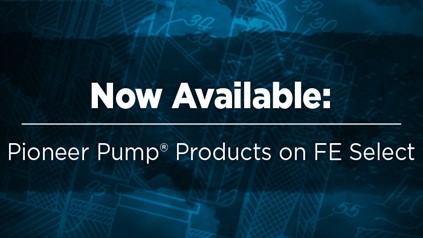 How to get started with FE Select:
New features and services will continue to launch on FE Select for Pioneer Pump products in the future, including configuring and pricing. Alongside FE Select, Pump-Flo will continue to be available to users for the next six months. However, we encourage you to start using FE Select now and take full advantage of the new features and extended capabilities it offers!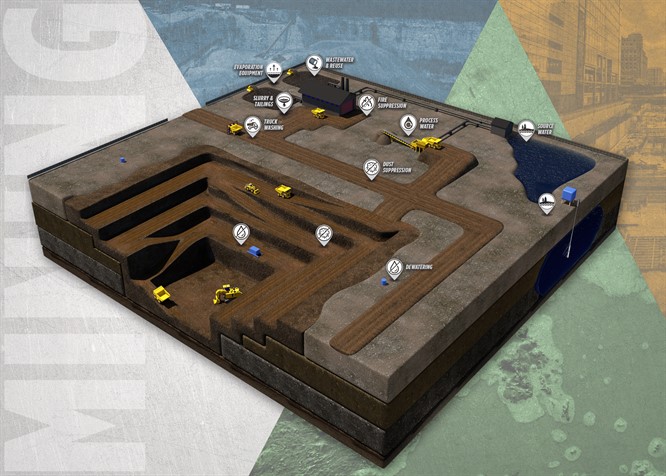 In the mining industry, pump efficiency and reliability are essential for profitable operations. With so many application needs – including general dewatering, slurry and tailings removal, source and process water, truck washing, and dust suppression – how can you maximize your pumps' performance? While most of the mining industry relies on diesel-driven pump packages, portable electric-driven pumps are emerging as another popular choice – one that offers application versatility, as well as performance and return on investment (ROI) benefits compared to diesel. 
Read our recent article in Pumps & Systems Magazine to learn the differences between electric and disel-driven pump packages - and how to use each to optimize performance in mining applications. 
Franklin Electric proudly introduces Aaron Jackson as Territory Manager for the south central region of North America.
Aaron's responsibilities will include the development of sales and distribution coverage for all of Franklin Electric's product lines in the industrial and wastewater markets of Texas, Arkansas, Louisiana, and Oklahoma.  Aaron has extensive experience in the pump industry working with pump manufactures to establish and grow sales through distribution and direct outlets.
Prior to joining Franklin Electric, Aaron served in various sales, applications, and management roles with Xylem – Flygt Pumps, Pierce Pump, Hugh Cunningham Inc., and most recently as Regional Sales Manager for Ebara Pump.
You can contact Aaron at (469) 307-0076 or aaron.jackson@fele.com. 

Sanitary sewage overflows during high precipitation events cause environmental concerns and health risks, in addition to being costly and difficult to clean up.
Read our latest case study to learn how our Pioneer Pump® Diesel-Driven Skid Packages provided a reliable, cost-effective solution for a retirement community that was having infiltration and inflow issues with their sewage collection system.
Read and download the case study by clicking here.
Franklin Electric proudly introduces Mike Retter as Territory Manager for the southeast region of North America.
Mike's responsibilities will be the development of sales and distribution for all of Franklin Electric's product lines in Alabama, Georgia, Florida, Mississippi, North Carolina, South Carolina and Tennessee. Mike has extensive experience in the pump industry working with pump manufacturers in various sales and management roles with Gorman Rupp Pump Company and ITT Corp / Xylem / Flygt and most recently as Regional Sales Manager for Environment One Corporation.
You can contact Mike at (830) 230-7649 or michael.retter2@fele.com. 
Eliminate Costly and Disruptive Downtime with Vortex Series™ Pumps

Pump failures cost time and money. Our Vortex Series™ pumps eliminate costly and disruptive downtime, making sure our products aren't what slows you down. Read our latest case study to see how the Vortex Series was part of an industry-leading solution for a multinational food corporation.
With our Vortex Series pumps, you can:
Reduce Costly Downtime
Avoid Premature Seal & Rotating Assembly Failure
Eliminate Maintenance for Internal Parts
Extend Overall Pump Life Expectancy
Read & download the case study by clicking here.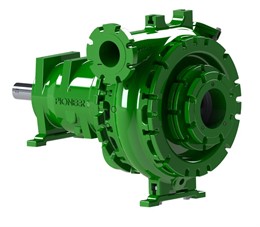 Pioneer Pump® HWR Series Wear-Resistant Pumps provide resilience against abrasive materials to maintain peak performance longer in demanding light slurry, manure, fly ash, and mining applications. Available in maximum flows of 4875 gpm at a maximum head of 625 feet, it passes solids up to three inches in diameter and offers longer maintenance cycles and lower overall cost of ownership via its rugged design.  
The Rugged, Flexible & Profitable Option
Durable Materials of Construction: Manufactured with high-chrome white iron to maximize wear resistance against destructive abrasives.  
Added Peace of Mind: Oversized bearing shafts and cassette seals and thick casting walls resist unnecessary wear to allow for maximum pumping uptime. 
Simplified Serviceability: Axial-style wear ring design allows for external adjustment, eliminating downtime associated with removing or replacing liners. 
Continuous Pumping: Engineered to provide continuous operation for agitating liquid manure, which is more profitable than skimming.
Application Flexibility: Available in packaged configurations designed and assembled by Franklin Electric to offer various priming, hybrid, and other mechanical options to meet nearly any application need.